In 1982 the first KANTARO "函太郎" opened in Hakodate City alongside the Tsugaru Straits in Hokkaido.
Being a fishing town with a wide variety of the highest-quality seafood, it was only natural for us to focus our talents and become skilled in the Art of Sushi.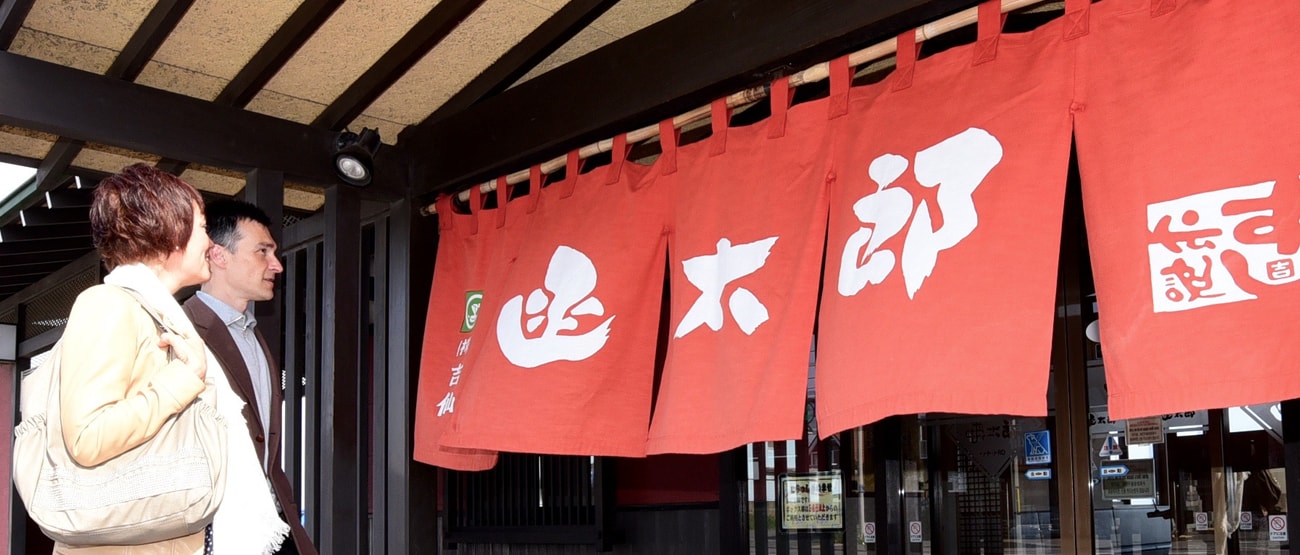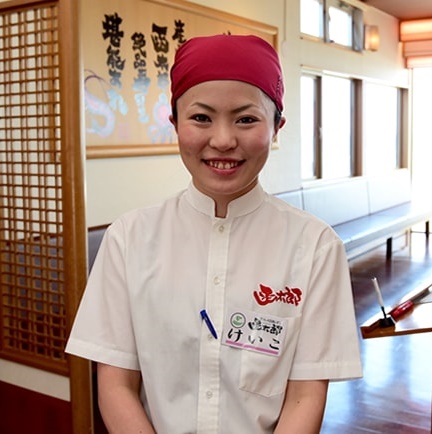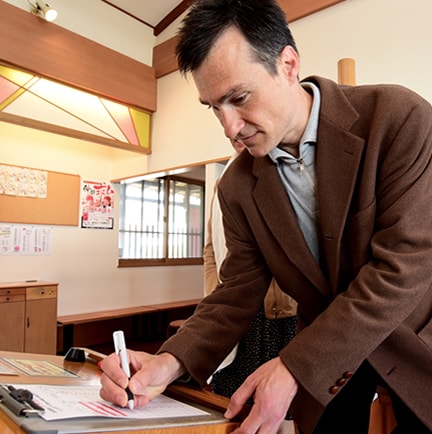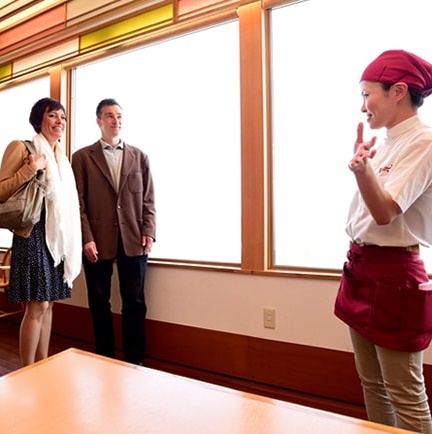 Booth or counter seat? Let our waiting staff know your preference.
When we're full up, please write your name on the list and wait.
When everything is ready, you'll be guided to your seat.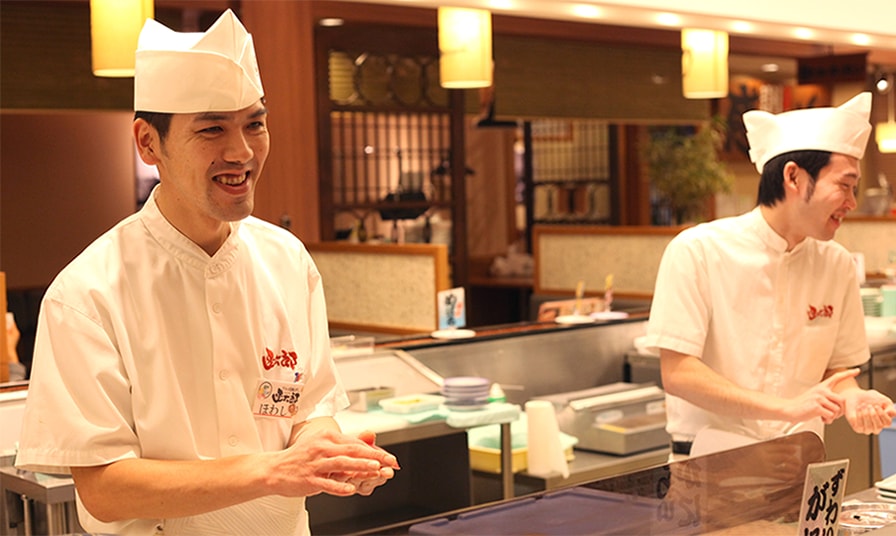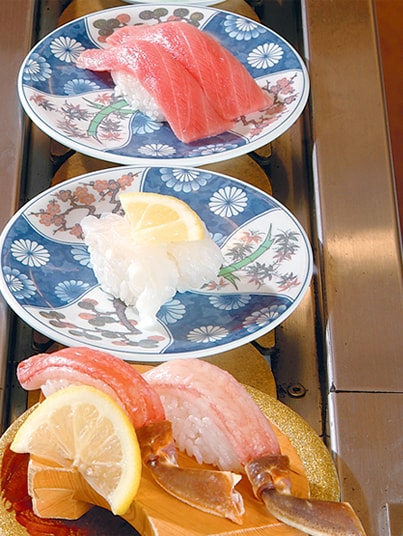 Take your time, get your eye in, and pick up your favorite sushi from the Sushi-Go-Round (please note, once you pick up a plate, you cannot return it).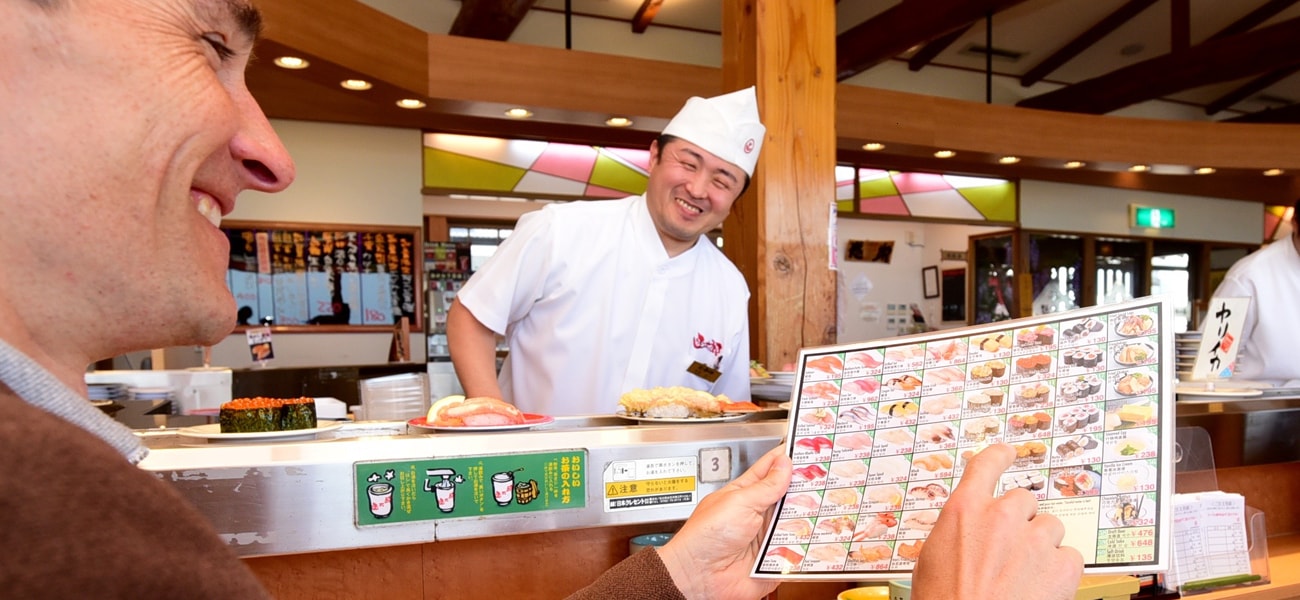 KANTARO's special feature is the professional chefs preparing your sushi inside the Sushi-Go-Round. In addition to the sushi on the plates, you can also order your favorite sushi from the chefs.(A foreign language see-and-point or touch pad menu is available.)
Beware, Hot Zone! If you don't want wasabi (Japanese horseradish), please just say: "Wasabi Nuki"
Anyone for tea?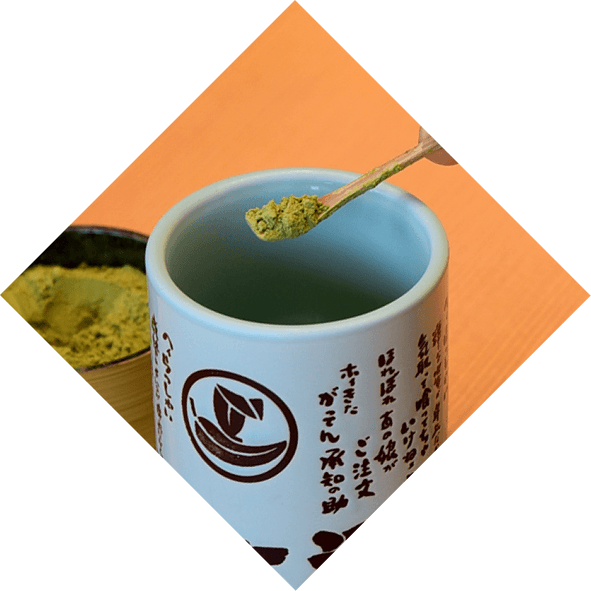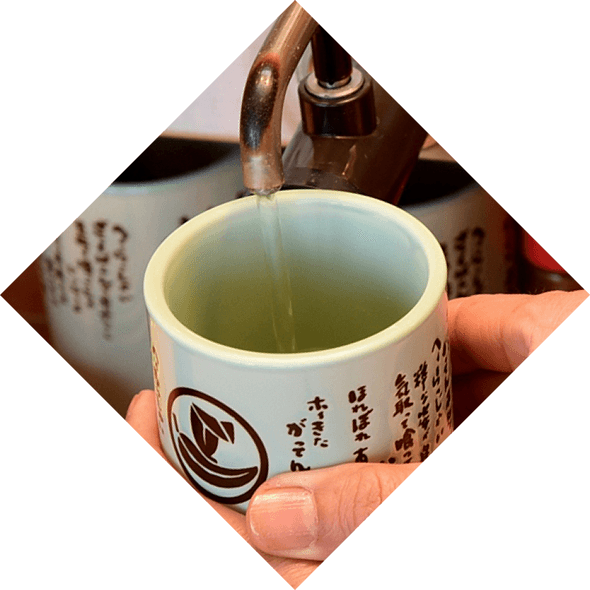 Powdered green tea is ready on the table; put
one or two tiny
scoops in your teacup.
To pour boiling water, firmly press the black lever located
under the tap with your teacup.
* BE CAREFUL! DO NOT press the black lever with your hand; you will be scalded.
To order beer, juice, or free water, ask the chefs or waiting staff.
Now the sushi you have ordered is ready to eat!
Bon app
e

tit!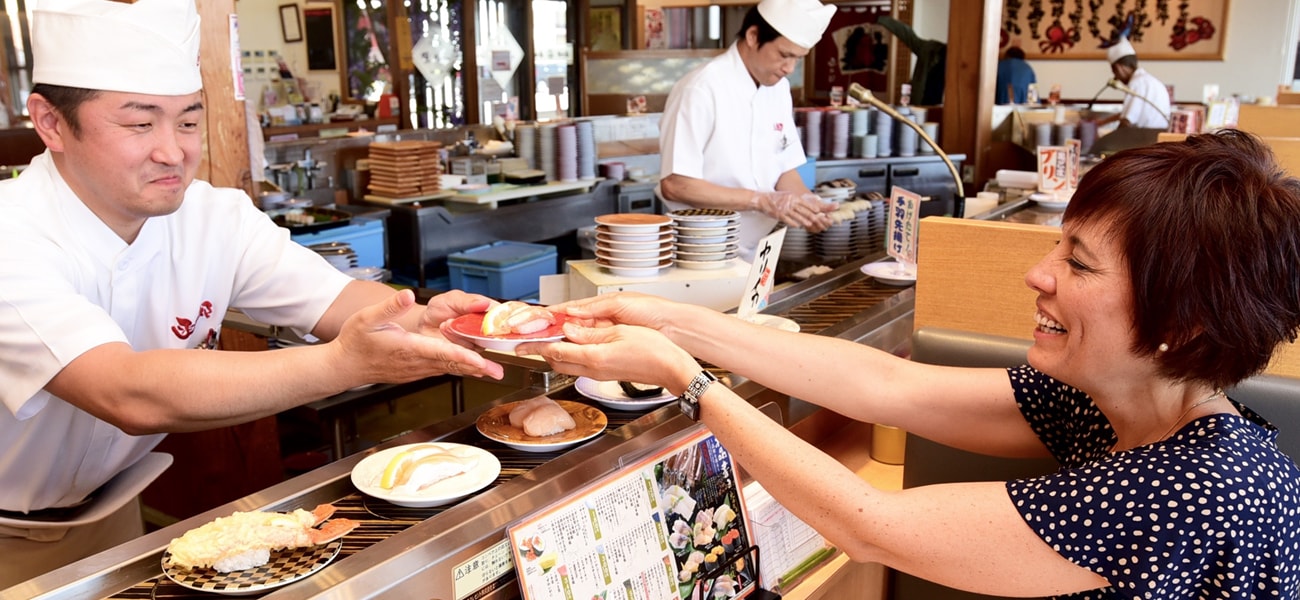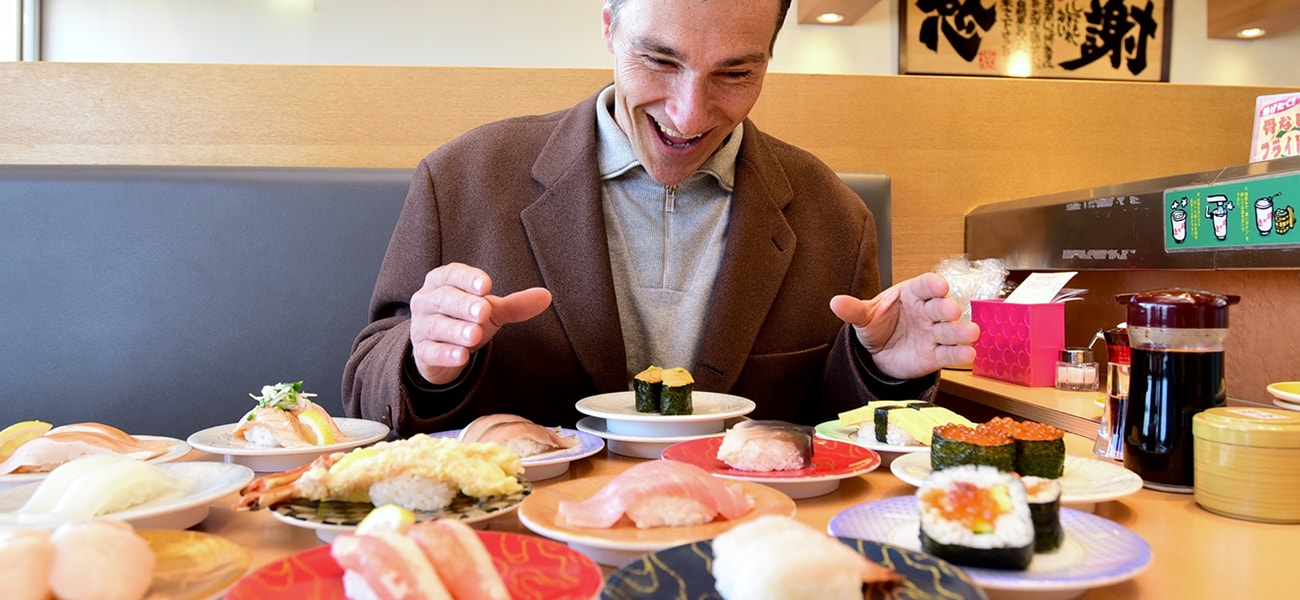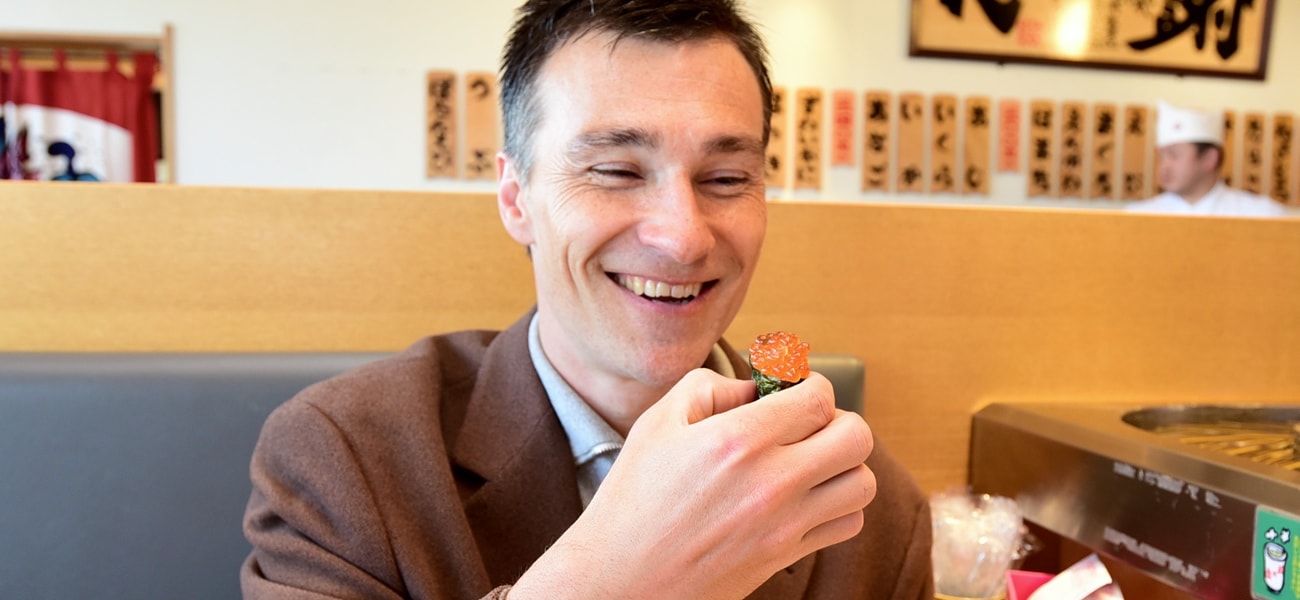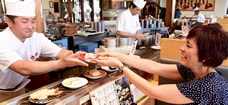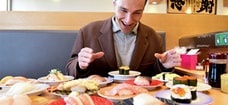 Harvesting the freshest seafood and rice from Hokkaido, our sushi are made to the highest culinary standards.
You'll definitely find KANTARO sushi to be nutritious, delicious, and tasty.



When you've eaten to your heart's content, please ask one of our waiting staff to count up your empty plates.
They will give you a note to take to the cashier to pay the bill.
* Each color plate has a different price. From 130 yen.
* In our Kisarazu, Grand Osaka Front, and New Chitose Airport restaurants, we accept payment by credit card or UnionPay card. In all our other branches we only accept Japanese yen cash.
Movie
Movie starring Hakodate and KANTARO.
Reported by Chris in English.